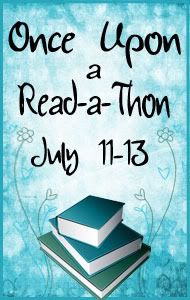 I'm going to be participating in this read-a-thon next week! This post will serve as the landing spot for my activities. Right now, I'm not quite sure what books I want to read, but I do know that I am going to really challenge myself. Unlike some read-a-thons that only last 24 or 36 hours, there is enough time here for me to really dig in and accomplish something.
Because of the nature of my job, I end up having much time free, when everyone else is at their 9-5, so actually the best part, is the fact that this takes place during the week. I won't have as many distractions, and I can feel like I am doing something productive with my free time.
I'll come back to this page over the weekend to update it with my list of books, so if you're taking part also, Good Luck!
Books Started
Books Completed
Review Print Books:
Alison Wonderland by Helen Smith
Love on the Big Screen by William Torgerson
Griffin Rising by Darby Karchut
Review E-Books:
Turn It Up by Inez Kelley
Wildefire by Karsten Knight
Neon Graveyard by Vicki Petterssen
Betrayal by Mayandree Michel
Witch Song by Amber Argyle
TBR Books:
Falling Under by Gwen Hayes
Bloodspell by Amalie Howard