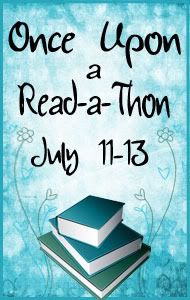 I am so happy with the progress I've made so far! Like I said in my starting post, I really want to challenge myself, so I have put myself to the task of reading at least 3 books/day, and more if I can. Here's some of the stats that I have so far in the OUReadAThon:
Books Read Completely:
Turn It Up by Inez Kelley (373 pages)
Falling Under by Gwen Hayes (324 pages)
Completed Books Total Page Count:
697
Total Hours Read So Far:
6
Challenges Completed:
1
Currently Reading:
Check out my
starting post
to see what books I'm challenging myself with, and a quick look at my progress. Want to know what challenges I participated in? See my
challenge post #1
. Leave a comment, if you are participating in the read-a-thon, and I'll visit some blogs later to spread a little cheerleading pep.
Thanks to
Angela at Reading Angel
,
Lori at Pure Imagination
and
Candace at Candace's Book Blog
for hosting this fabulous read-a-thon!