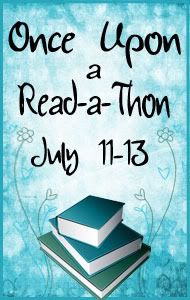 Here are the posts that detail my progress along the way:
Starting Line
Update #1
Mini-Challenge #1
Mini-Challenge and Update #2
Books Read Completely:
Turn It Up by Inez Kelley (373 pages)
Falling Under by Gwen Hayes (324 pages)
Alison Wonderland by Helen Smith (200 pages)
Love On The Big Screen (226 pages)
Wildefire by Karsten Knight (400 pages)
Griffin Rising by Darby Karchut (174 pages)
Neon Graveyard by Vicki Pettersson (372 pages)
Completed Books Total Page Count:
2069
Total Hours Read:
27/72
Challenges Completed:
2/6
Reviews Written:
1 (This is the one thing that I wish I had done more of)
I'm pretty satisfied with what I was able to read over the 3 days. The last day was the hardest for me, because I was side-lined by a migraine. I ended up wanting to read more, but not being well enough to do it. But, that's how life goes sometimes, and I am just happy that I feel like I was able to come close to the goal that I set. I definitely had fun, and I liked keeping tabs on the #oureadathon hashtag on twitter.
Once again, thanks to
Angela
,
Lori
and
Candace
for hosting!